Our latest redevelopment project, reconstructing the Orville Beach Building, is wrapping up.  Sounds sad, but it's been a long few months for our awesome crew who turned a bunch of vacant office spaces into an open concept coworking space and 22 apartments. The history in itself makes the building awesome, but wait until you see the final transformation! The building was once known as the Orville Beach Manual Training School and held Oshkosh High School's welding and shop classes. World-famous architect, William Waters, famous for his incredibly stunning Queen-Anne style designs, designed the building in 1912.
The Grind Coworking Space
The first floor of the Beach Building will be home to the The Grind Coworking Space. For those of you who don't know, a coworking space is a shared work environment that appeals to up-and-coming entrepreneurs, freelancers, and employees who work from home and are looking for a designated space to get things done. Leasers can rent individual offices, desks, and memberships, and teams can rent multiple office spaces and desks. This space has been created to encourage entrepreneurial growth in Oshkosh, especially within the I.T. sector, so of course we will feature high-speed fiber gigabit Internet for all those tech-savvy entrepreneurs.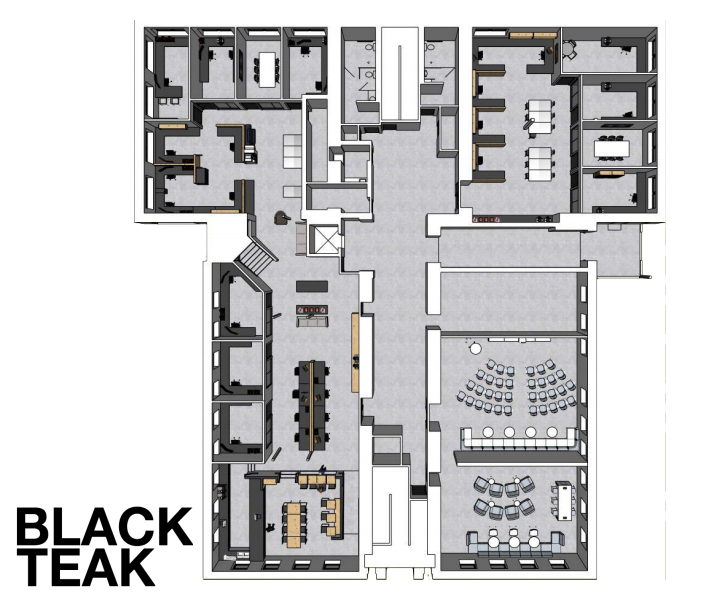 The Grind
Of course coffee is necessary in any working environment, so we decided to add on a public coffee shop called The Grind (by Planet Perk). This coffee shop will be awesome for the workers in the coworking space and surrounding workplaces such as City Hall, the Oshkosh Police Department, and other local businesses.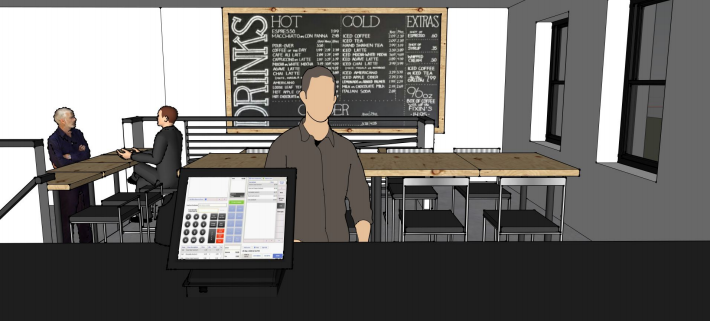 22 Modern Scandinavian Style Apartments
Scandinavian style? What is that? Scandinavian design is a term to represent a design movement characterized by simplicity, minimalism and functionality that emerged in the 1950s in the five Nordic countries of Finland, Norway, Sweden, Iceland and Denmark. (Scandinavia Design) Designed with simplicity in mind, these 1 and 2-bedroom apartments along with studio micro apartments have 11-foot ceilings, spacious rooms, and endless windows.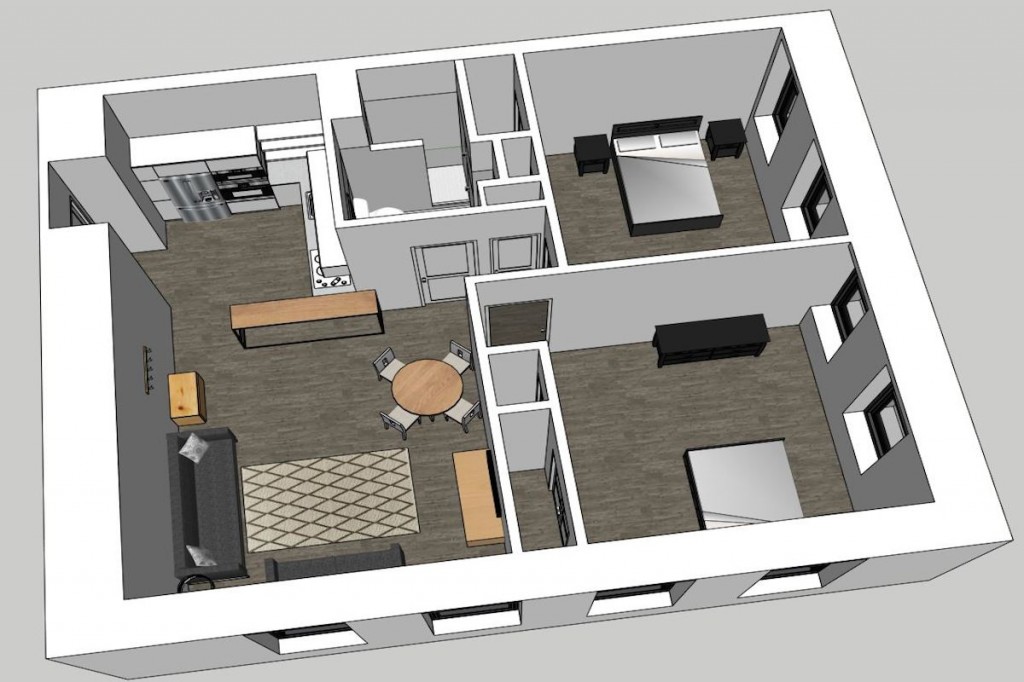 Apartment Design Features
Interested in setting up a showing? Email info@blackteak.com today!