Brunch Oshkosh WI
As downtown Oshkosh continues to grow and flourish, we get more and more opportunities to experience the types of options and activities that we may have otherwise traveled out of town for: community theaters, bustling farm markets, charming shops and cafes, and that glorious staple of the American weekend known as brunch. Where can you get a good brunch in Oshkosh WI? This list should help get you started. Our criteria: Local, non-chain restaurants (sorry, Perkins) where breakfast food is served on the weekends (Saturday, Sunday, or both) past noon. We're also limiting this list to the downtown/main street area, because hey — folks from campus and across town need to get down here more. This is the heart of your city — come get some brunch!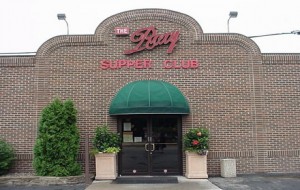 The Roxy: A drive past the back parking lot (on Division street) on a Sunday morning will tell you everything you need to know about Oshkosh's brunch darling. The place is packed, and once you feast your eyes on the menu alone, you'll understand why. From breakfast standards like omelettes and waffles to the specialty skillets, frittatas, and Benedicts, the high-quality food and stellar service at The Roxy will have you coming back again and again. What to get: It's all about the Benedict. Try the Oscar — it's got crab, mushrooms, asparagus, and poached eggs on an English muffin with a generous serving of hollandaise over top. You've got a choice of potato on the side, and we think you'd be remiss to skip over the fried dumpling option. You deserve it.
The Roxy Supper Club is at 571 North Main Street, serving breakfast on Sundays only from 8am to 2pm. 920-231-1980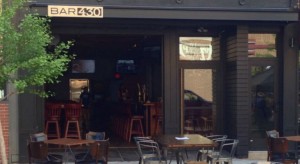 Bar 430: Looking for something more casual, perhaps a bit boozier, with unique brunch menu offerings you won't find anywhere else? Bar 430 burst onto the downtown brunch scene back in April 2014 and none of us have ever looked back. Want the basics done right? Steak, eggs, bacon, and fresh omelettes are all there for you. Fancy something fancy? Lemon ricotta hotcakes, a mushroom and goat cheese omelet, or a Tuscan bagel won't do you wrong. Perfect complements to your meal and great company at Bar 430 are Bloody Marys, mimosas, and Bourbon Tea. This might just be the ultimate spot for weekend brunch downtown. Put it on your list. What to get: Chicken & Waffles — Need we say more? Okay, we will: a house-made Belgian waffle fluffed up to perfection is topped with buttermilk fried chicken, hot peppered gravy and maple syrup.
Bar 430 is located at (you won't believe this ) 430 Main Street. Brunch is served on Saturdays and Sundays until 1:00pm. 920-230-1114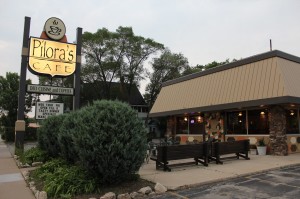 Pilora's Cafe: This one will take you a few blocks up North Main street, but it's worth the tiny trek for a comforting breakfast done right and hot Colectivo coffee. From bagels and wraps to Benedicts and corn bread pancakes, the breakfast food at Pilora's has a warmth to it that goes beyond the temperature of the food. It's just cozy — it tastes lovingly prepared, and the quality of ingredients is clearly a priority. A full coffee bar means you can get a quality latte to wash your meal down with, or go for a champagne cocktail if you're feeling sparkly. What to get: Seriously, if you've never been to Pilora's before, start with the Pilora's Eggs and Toast, and you should not under any circumstances miss out on Pilora's potatoes on the side. They are indescribably good.
Pilora's is open for breakfast on Saturdays from 8:00-3:00, closed on Sundays, and also serves breakfast during the week. Find them at 910 North Main Street.
Honorable mention: Gardina's Wine Bar & Cafe at 448 N. Main Street, known for their amazing food, does a breakfast menu from 8am-11pm during the seasonal Farmer's Market on Main Street, which runs through October. Get it while you can!